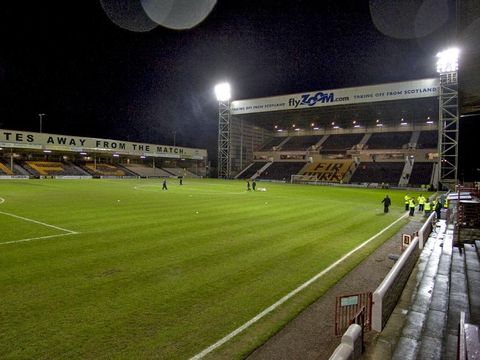 Fir Park,The home of Motherwell FC.
John Boyle is to stand down as Motherwell chairman and give up his shareholding for free as the club moves to a wider form of ownership.
Boyle said in a club statement:
"I have decided to stand down as chairman before the start of next season. "
"I will pass on control of the club to current directors, who are working with me now on an ambitious new plan."
Boyle who made his millions through travel companies has invested £10m in the Scottish Premier League club since becoming owner in 1998.

"Now, we look forward to following the club's progress with new owners, new ideas and, hopefully, new success as it celebrates its 125th anniversary and moves into the future.
"It is 13 years since I acquired Motherwell FC, my hometown club.
"There have been famous times and difficult times, but this club has remained a special part of my life as a supporter as well as its owner.
"During those 13 years, I have supported the many loss-making years and ensured Motherwell's survival in some tricky, parlous times."
Boyle, who has more that 70% of Motherwell's shares, said he viewed this as "my duty" as he was merely a custodian of a club that "belongs to the community and its fans".
Expect to hear more on this story and how Motherwell will progress without John Boyle in the next few weeks.
Motherwell are also in action tonight against St Mirren at Fir Park,I will bring you a report shortly after full time.